SOFTWARE TOOLS
In addition to our extensive line-up of real time hardware based digital audio processors, we also offer a range of software tools that can provide measurement, monitoring and management facilities.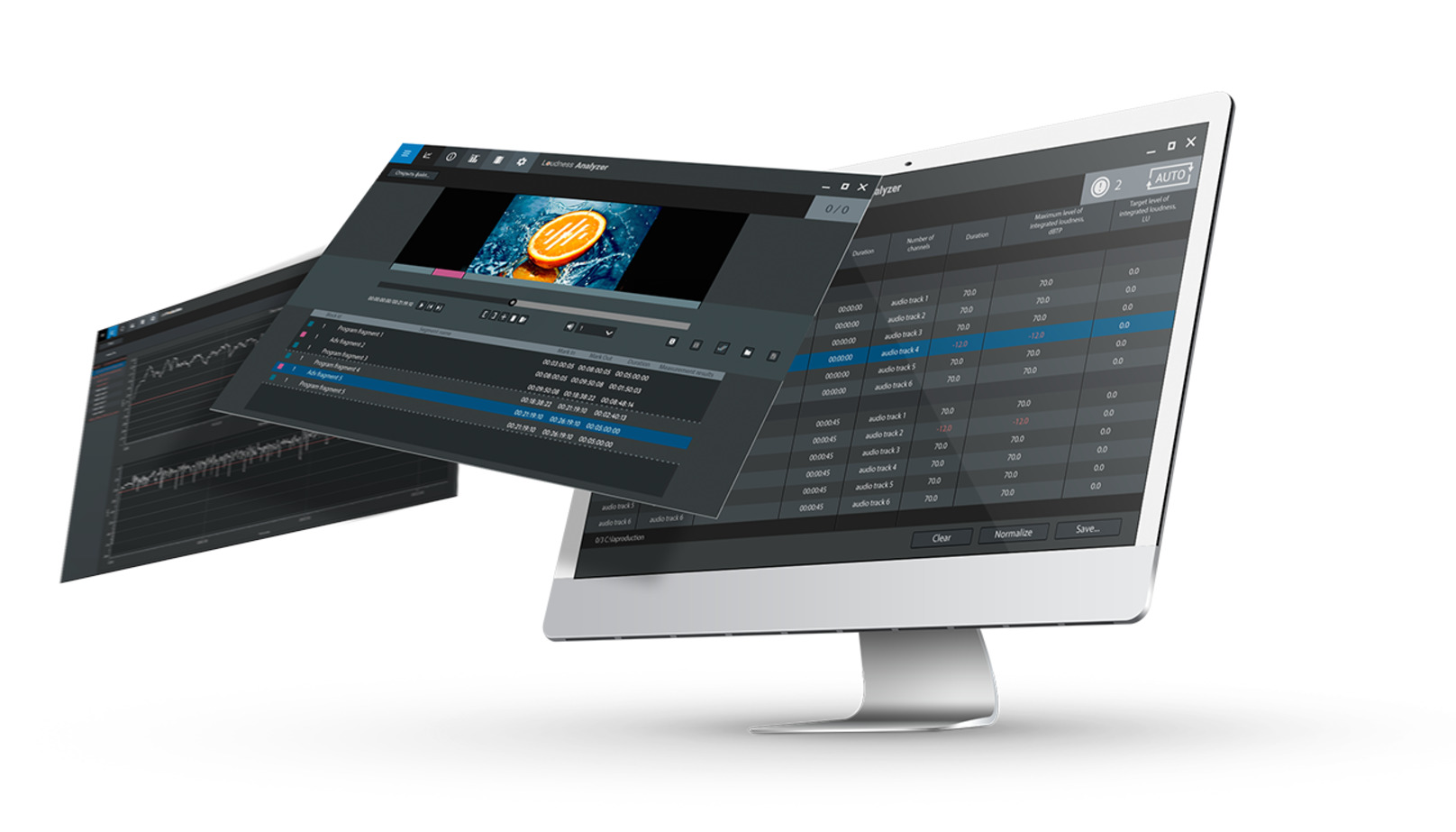 Measurement and Logging Software Tools
Our Measurement and Logging Software Tools provide network based real time measurement and logging of loudness and true peak values as well as comparative loudness analysis referred to playout schedules and playlists.
J*AM

Jünger Application Manager - J*AM

Manages free or license-based applications for connected devices
Loudness measurement according to: EBU R128, ITU BS.1770 (all versions), ATSC A/85 and ARIB TR-B32, Free TV OP-59 and Portaria 354
Real-time metering of processing parameters, including true peak measurement

product page

LA Playout

Loudness Analyzer Playout

Created in cooperation with Tecom Group
References loudness logs obtained from Jünger Audio processors with J*AM Loudness logger to playout schedules and playlists
Imports broadcast schedules or as-run logs from playout automation systems

product page
An array of extra features and functionality can be accessed through the addition of our J*AM - LoudnessLogger™ License Option.
LoudnessLogger

License package J*AM - LoudnessLogger

Network enabled real-time measurement
Loudness measurement according to: EBU R128, ITU BS.1770 (all versions), ATSC A/85 and ARIB TR-B32, Free TV OP-59 and Portaria 354
Real-time metering of processing parameters, including true peak measurement
Long-term loudness logging (infinite, restricted by storage space only)
Off-line analysis of measurement data

product page